October 2017 Monthly Meeting
Featured Speaker: Abbey Chamberlain
Graces ~ The Art of Underwater Photography
Program Description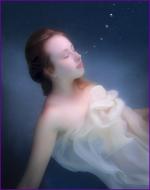 From concept to completion, underwater photography that involves models and storytelling is an interesting art form. Since the days of film, getting into the pool with a camera has had its own set of challenges. Then add models into the mix, and new opportunities arise. Abbey's program will include sharing her insight and the path to creating the works. From pool to Photoshop, you will take away the techniques to creating your own underwater art.

"Life is not measured by the number of breaths we take, but by the moments that take our breath away." Abbey is endeavoring to live up to that motto with her pursuit of photography. Having retired about three years ago from a 37 year career as a professional photographer, now she spends her time revisiting the trove of images from a lifetime of shooting, plus learning new techniques in the creation of Alternative Process works of art and stretching the boundaries of what photography IS, she loves making "paintings" and "compositing" to invent pieces from her imagination.
At age 22, Abbey joined the firm of a commercial photographer, learning the trade and augmenting her Fine Art education with the skills necessary to run a productive studio. Starting with Commercial and Architecture, she soon realized that her love of people would lead in the direction of Portraiture and Wedding Photography. For 22 years she focused primarily on weddings. But when her twin boys were about 6, the desire to make weekends "family time" helped her decide to focus on Portraiture.
In the final seven years of her business, Abbey partnered with San Diego Hospice to photograph families who had a child who was terminally ill. She did free sessions and gave wall portraits to each family that SDH sent her over the course of 7 years. This was titled "Hearts That Care." It led to many poignant and touching portraits.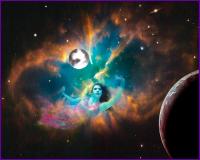 ---