June 2017 Monthly Meeting
Featured Speaker: Member Destination Presentatons
Program Description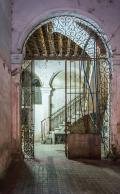 This month we get to sit back and enjoy the tales from five of our fellow club members as they share their travels with us. For 20 minutes they will share their travel tips, details and advice for enjoying a successful trip to their chosen location.

First up will be Mike Mahon who will be talking about the joys of mixing photography with travel in Europe. He will provide advice on getting the most from your photo opportunities while traveling with a non-photo oriented tour group. Photos from Ireland and the Basque region will be featured.

Following Mike will be Sing Baker who will take us south from Europe to discuss her journey of discovery in Morocco and the Sahara Desert.

Sandy Zelasko will bring us back to the US with her talk titled "Untamed Utah: The Wilds of Antelope Island". In her own words, "Have you ever been curious about Utah's Great Salt Lake? Or, like me, for years just drove past it on your way to somewhere else? Well, if you are any bit curious, join me for a program about the largest of ten islands located within this salt water lake. No matter what time of year you visit, wildlife abounds, sunsets don't disappoint and history comes alive!"

After the break we will resume with Steve Schlesinger who will take us across the Atlantic to explore the unique city of Havana with his talk titled "Havana: Another Look".

The final presentor is our longtime member GarrieLynn Rhodes who will wrap up the evening by sharing her fall experiences in South Africa, Botswana and Namibia.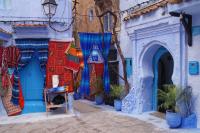 ---