April 2017 Monthly Meeting
Featured Speaker: Mary and Les Anderson
Eclipse 2017 - How to View and Photograph
Program Description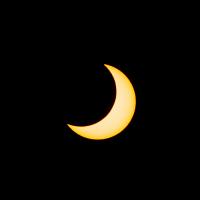 On August 21, 2017, the continental US will be treated to a total solar eclipse for the first time since 1979. This WILL be a bucket-list-level event, and you need to start planning NOW! Whether you are traveling to an area of totality or staying in San Diego, you need to be prepared.

Les and Mary Anderson are veterans of 15 solar eclipses since 1979, traveling the world to see them. This year it is in our backyard. They will explain how to view the eclipse safely, and photograph the event. This presentation is geared to both those staying in San Diego, where the partial eclipse is ~65%, and those who choose to travel to totality for 100%. Beware, after this presentation, you may decide to travel to totality! A handout will be provided with websites and pertinent information. There is no excuse to miss this event on August 21!

What is covered:
1. What is a solar eclipse? ---- Partial vs. Total Eclipse
2. Where do you want to be? ---- San Diego vs. Centerline
3. What will you see there? ---- Sky vs. Landscape vs. Ground
4. How do you view it safely? ---- Solar Glasses
5. How do you photograph it safely? ---- Solar Filters & Timing
6. What resources are available? ---- Recommendations & Websites

Included: (Cost of $2.00/pp)
* Pair of proper Solar Eclipse glasses
* Six-page handout so you don't need to take notes
* Online PDF version of handout with active web links will be offered

Les and Mary have been photography hobbyists for decades. In fact, that's what brought them together! They met on a photo field trip to Yosemite in May 1990, and have been enjoying photography together ever since.
They photograph all types of landscapes and nature, including birds, flowers, insects, etc., but their passion involves sky phenomenon. They have chased solar eclipses all over the world and photographed auroras in Iceland and Alaska. With the Total Solar Eclipse coming across the USA on August 21, 2017, they are happy to share their knowledge of how to view and photograph, whether you will remain in San Diego for partial phases or travel to the centerline to view totality.
Les is a retired scientist and Mary is a real estate appraiser and an astronomy hobbyist who has worked at the Fleet Science Center since it opened in 1973.
Les is the president of SCACC (Southern California Association of Camera Clubs) which is the umbrella organization that covers the photo clubs which meet in the Photo Arts Building. Mary is 1st Vice President of Programs for SCACC.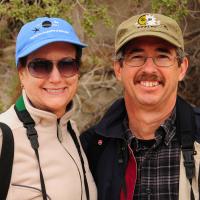 ---