July 2016 Monthly Meeting
Featured Speaker: Ann Collins
The Digital Darkroom: Tips and Tricks
Program Description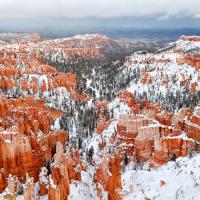 Capturing a scene or subject with a camera is just the beginning. To create a special image, you also need to do some darkroom work, just as Ansel Adams did. He started with a negative, then "made" fine art prints in his darkroom by using all the techniques at his disposal. Today, with our computers, Adobe Lightroom, Photoshop, plug-ins, and other software, we can go far beyond what Ansel could do.

Ann Collins is going to share with us some digital darkroom tips and tricks that solve common problems and refine images. You will learn how to quickly and easily remove fringe, fix color casts, keep your file size under control, adjust the cloning tool's angle plus a whole lot more. Ann has learned her tips and tricks from a variety of sources, most especially from Larry Vogel and his Digital Photo Exchange (DPX) meetings.

Ann has been interested in photography for many years, shifting from slide film to digital capture in 2006. Her work has been published in a variety of magazines, including Arizona Highways. She loves shooting landscapes and seascapes, roaming San Diego's coast year-round and traveling to scenic areas in North America in the winter, spring, or fall. The Sierra Club's 2015 Wilderness Calendar featured two of her images. Two more will be in the 2017 calendars (wall and engagement). Her work is licensed by the Danita Delimont Stock Photography agency, and prints of her images are available from Great American Art. On two previous occasions, Ann spoke to NCPS members about choosing the right photo workshop and creating stitched panoramas. Feel free to visit Ann's website at www.ImagesByAnnCollins.com.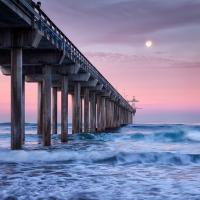 ---