June 2015 Monthly Meeting
Featured Speaker: Bob Mandich, Grant Hulbert, Barbara Swanson & Dori Johnsen, Mark Drawbridge and Wayne Richard
"Member Destination Presentations"
Program Description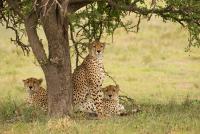 Our Member Destination Presentations are a collection of short talks by members who volunteer to share their experiences photographing at favorite locations.

These talks are geared to inform, inspire and motive attendees to get out and photograph! You will see stunning imagery, learn travel information, photo techniques and much more. Each 20-minute presentation will include a Q&A session so bring those questions!

First up long-time member Bob Mandich will WOW us with his presentation called "China-Beyond the Wall." In this presentation Mandich will share major attractions and cities, but primarily the lesser known areas, villages, water towns and rural people from all corners of the country. Places the average Chinese person may have never visited.

Second, Grant Hulbert is sharing his twist on our member destination night with his program titled "Mining for Gold in Your Old Images." You will be introduced to software techniques that can take an otherwise-mundane image and reveal beauty that wasn't there before. And he is going to do this while sharing a favorite photo location!

Just before the break Barbara Swanson & Dori Johnsen are going to share lots of information on how to build your own trip to Africa in a program titled "Make Your Own Tanzanian Safari." They will show the advantages of making your own custom safari in Tanzania and offer tips on booking, accommodations, interacting with your guide and photographing the wildlife. "We were fortunate to witness the great migration, observe many fascinating wildlife encounters and to photograph the big five. We will share some of the stories behind our photographs," Swanson tells us.

Next up is Mark Drawbridge keeping it close to home in his presentation called "Encinitas, California - A Destination for Wildlife Photographers?" Drawbridge asks, "Do you have limited time or money to travel? Or maybe you just need to get out of the house? I can relate to all of the above! Let me show you a couple of my favorite places and techniques to photograph wildlife right in our backyard."

And last but not least will be "Cuba Through Wayne's Eyes." Wayne Richard will be passing on information about how, when and where to go to help you plan your trip to Cuba! Richard adds, "As symbols of many decades of a trade embargo, shells of American cars clatter past once elegant buildings of the Malecón that now exhibit faded colors and textures of weathered neglect. But Cuba is much more that than a frozen curiosity. In addition to the obvious signs of economic challenges, through my imagery I will introduce you to the rich spirit of the Cuban people who are resilient, hard working, passionate, and creative. If you are like me, you will fall in love with their passion for music and dance that come from a proud culture that is very much alive and thriving!"

An exciting lineup for sure! Please join us for this powerful, information packed night of learning.

Thank you to the members who are presenting. It takes time to gather, sort, edit and pull together these programs for our enjoyment and we appreciate your hard work and hope you find this a fulfilling experience.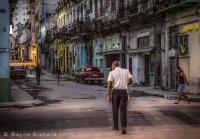 ---