March 2015 Monthly Meeting
Featured Speaker: Erinie Cowan and Susan Coppock
"San Diego County Fair Critique"
Program Description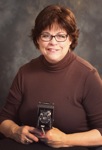 March is our member critique session with the purpose of giving everyone at NCPS the opportunity to receive constructive feedback on up to 2 images. The idea is to help YOU get ready to enter the 2015 San Diego County Fair Exhibition of Photography.

Ernie Cowan is back and will join us as a popular panelist offering comments and suggestions on how to improve your images and best prepare for the exhibition. Catch up with Ernie on his Facebook page at https://www.facebook.com/ernie.cowan.

In addition, Susan Coppock enthusiastically agreed to share her extensive expertise as our second panelist. You can see Susan's work at http://susancoppock.com/.

Thank you to both Ernie and Susan for the knowledge they bring to the table!

How to submit:

Preparing your images for the photo critique:
1. Images must be JPG format and no larger than 5MB each.
2. File names must start with your name or initials and number one or two (for example: cb1 & cb2).

Submitting your JPG images for the photo critique:
1. Log in to the NCPS web site at: http://www.nc-photo.org
2. Click on "Members Login" box near the top of the page.
3. Enter your e-mail and password, then click "Log In."
4. Click on the "Member Share" tab.
5. Click on the "Upload Photo #1" button and wait for the selection window to open.
6. Select your first "JPG" photo file from your computer and click "Open."
7. You'll see a download progress bar as your photo is transmitted.
8. Repeat steps 5-7 for your second photo using "Upload Photo #2"
9. You should receive an immediate e-mail conformation for each photo submitted.

You can click on the link in these messages to get a visual confirmation that the photo was received in good order.

If you want to change a submission before the deadline, repeat steps 5-7 using "Upload Photo #X" to submit the replacement photo. The upload will overwrite your original submission and replace it with the new photo.

Make sure to have your images submitted 24 hours BEFORE the meeting. Any questions please send them to projectionist@nc-photo.org.

Entering the 2015 San Diego County Fair Exhibition of Photography:

The deadline for entering the competition is Friday, April 17, 2015 at 11:59 pm, PST. Go to http://www.sdfair.com/pdf/2015/exhibits/departments/photo-inst_2015.pdf where you can find competition information, entry instructions and more.
---