July 2014 Monthly Meeting
Featured Speaker: Susan Coppock
Composite Photography Techniques
Program Description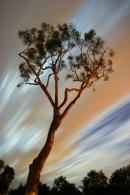 Make sure not to miss Susan's exciting and magical presentation as she shares techniques to create her popular composites. Watch as she takes parts from photographs from the last 30 years, and adds newer parts to create completely different and unique images.

Speaker Bio:

I have been making photographs since I was 14 years old when I would pose the neighborhood kids at night and photograph them using a Polaroid Swinger B/W camera- long, long ago… I have a B.A. from U.C.S.D. in Visual Arts and Master's degree in Digital Photography from Savannah College of Art & Design. I currently teach photography at San Dieguito Academy High School in Encinitas, California, where I have taught photography for 10 years. I have won many awards with my photography, shown in many galleries, and have been published in a few magazines. But my main motivation in all I do is imparting my passion for photography to others. I want everyone to experience the joy and wonder I feel while photographing everyday life, from close-ups of bugs to spectacular lightning shots.

My favorite type of photography is night photography. I love to photograph the moon, the stars, lightning- anything at night. I think it's exciting that I cannot control everything in my night shots which gives an element of serendipity and surprise to the images. It seems as though the universe becomes my partner in creating the magic of the images shot at night.

I have worked for many years with Photoshop, first to make my images better, then to creating entirely new images from two or more of my photographs. As someone who absolutely loved whiling away the hours in the darkroom, the freedom and creativity of Photoshop is an infinite joy. Sometimes an image comes to me in a dream, other times one photograph will inspire me to create something completely new and different by compositing several images together. This is the joy of photography- seeing something spectacular emerge from nothing, just like in the darkroom. Photography is my passion. I basically live, work, dream, and breathe photography.

See more of Susan's work at
http://www.susancoppock.com/.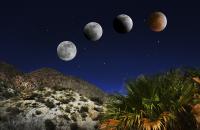 ---