March 2014 Monthly Meeting
Featured Speaker: Critique by Larry Vogel & John Watts Jr.
Members Critique Session
Program Description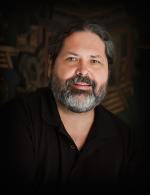 March is our member critique session with the purpose of giving everyone at NCPS the opportunity to receive constructive feedback on up to 2 images. The idea is to help YOU get ready to enter the 2014 San Diego County Fair Exhibition of Photography.

Larry Vogel is back and will join us as a popular panelist offering comments and suggestions on how to improve your images and best prepare for the show. Visit his website at http://www.lavogel.com/ and learn about his proficiency for instructing various Photoshop techniques and in-field camera procedures with his Last Saturday Photoshop Workshops and Cameras on Location Workshops.

John Watts Jr. enthusiastically agreed to share his extensive expertise as our second panelist. In addition to working as a custom photographic imaging consultant he maintains a FAQ page on his website at http://www.wattsdigital.com/sdcfairfaq.html to help you navigate the fair admission process. While you are there, check out his San Diego County Fair Photoshop Seminar schedule for 2014.

Please submit your images for the March critique as follows:

1. Email the images to projectionist@nc-photo.org.
2. Images must be jpeg and no larger than 5 MB each.
3. The file names must start with your name or initials and number one or two (for example: cb1 & cb2), so we know which image you want seen for sure, in case we only have time to go over one for each person (not likely, but just in case…!).
4. Deadline - 24 hours before the meeting.

Entering the 2014 San Diego County Fair Exhibition of Photography

The deadline for entering the competition is Friday, April 25, 2014 at 11:59 pm, PST. Go to http://www.sdfair.com/index.php?fuseaction=exhibits.photo where you can join the mailing list, ask questions and find competition information, entry instructions and more.

NEXT MONTH:

We welcome our scheduled speaker for April, Raymond Elstad, a studio photographer specializing in portraiture and fine art imagery.

Elstad will be sharing his work to our membership in a presentation titled "Figurative Photography-The Fine Art of Raymond Elstad".

You are invited to catch his current exhibit, Seduced by Dance, at the Encinitas Library until April 13, 2014. A reception for the event is scheduled March 9, 2014 from 1-4 pm.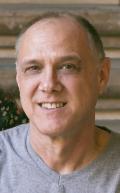 ---