January 2014 Monthly Meeting
Featured Speaker: Sandy Zelasko, Barbara Swanson, Lew Abulafia, Andrew Szikla, Mike Elovitz and Steve Schlesinger
Yellowstone in Winter
Program Description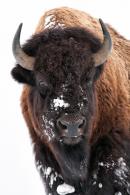 Seeing Yellowstone in winter is one of the most amazing experiences you won't soon forget. Learning how to photograph the silent landscapes, turbulent skies, subtle flora and resilient fauna takes stamina and a few helpful tips.

For our January presentation a team of your fellow photo club members are going to be sharing their experience doing just that, photographing the wonders of our first national park.

We hope to give you the information needed to plan your own trip by advising about park winter regulations, cold weather clothing considerations, equipment necessities and working as a group under challenging situations. Everything it takes to prepare, execute and enjoy a winter visit to Yellowstone, all the while sharing images created during our weeklong visit!

After deciding on a schedule that worked for all members of our group, we traveled last February to a base camp in Gardiner, MT. From there we branched out and explored the iconic sights and many surprising encounters with the wildlife Yellowstone is so well known for.

Sandy Zelasko, Barbara Swanson, Lew Abulafia, Andrew Szikla, Mike Elovitz and Steve Schlesinger will be on board to inspire you, answer questions, tell personal stories and share their own experiences traveling with others and capturing the grandeur and subtleties of this great national treasure called Yellowstone.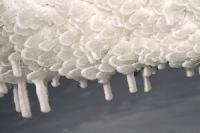 ---