November 2013 Monthly Meeting
Featured Speaker: Fred Greaves
Shooting in the Middle of Nowhere
Program Description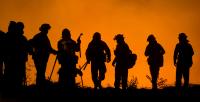 Fred's work has taken him all over the world… including multiple trips to both Iraq and Afghanistan. His ability to put subjects at ease and make great images in some of the most inhospitable environments is what has made his work stand out. He will be talking about how he shoots, and offer a lot of real-world tips on lighting, strategies to making great portraits, his packing strategies for overseas shoots, and a few must-have items for any photographer who enjoys shooting in the middle of nowhere.

BIO

Fred Greaves has a well-documented passion for communicating through photography. Put him in the middle of a raging wildfire, a location shoot, or in the studio and Fred uses his camera to focus attention on what's important. He shapes the scene, discovers the story and discerns the truth creating order out of chaos.

When it comes to making real people look good in real situations, Fred has a real gift. With his disarming style, Fred establishes a sense of confidence and trust with the people he photographs, which is also shared by his clients. "Photographing people takes more than expensive cameras, big lenses or lights. It requires building a trust with your subject... often in a short amount of time. The only way people will be themselves in front of the camera is by allowing them to feel comfortable with your being there. When they trust you, they will open up and you can show who they really are… seeing that intimacy is where the pictures start to come alive."

Being a 17-year veteran in the field, Fred has contributed images to The Los Angeles Times, The Washington Post, Bloomberg News, The Christian Science Monitor, Reuters News Pictures, Time, Newsweek, The New York Post, The New York Times, The Kansas City Star, USA Today, The Miami Herald, Parade, Glamour, PC Today, Insight Magazine, The Orange County Register, Corporate Legal Times, AARP Magazine, The Associated Press, Knight-Ridder and other prime editorial outlets. During part of that time, Fred also worked as a staff photographer for the San Diego Union-Tribune.

Fred Greaves' ability to meet his clients' diverse photographic needs has attracted an impressive roster of advertising and corporate clients. They include Panasonic Computer Solutions Company, Motorola, AirTran Airlines, The American Red Cross, IBM, Nintendo, the Hard Rock Café, The Upper Deck Company, Campbell's Soup, The American Cancer Society, Nintendo, Sanyo, Ikea, The Cartoon Network, Nickelodeon, Universal Records, Swiss Army, Pizza Hut, General Motors, Gartner, LEGOLAND California, Ford Motor Co., Compaq, NCR, The University of California San Diego, and The University of San Diego.

Depending upon the project, he uses both film and the latest in high-end digital cameras to capture powerful, evocative images both in the studio and on location… and many of his locations haven't exactly been walks in the park. He has a well-earned reputation for turning adverse situations into art and for delivering beautiful photographs in the most pressure-packed environments. Imagine what he can do if the only pressure is a deadline!

In addition to shooting for his diverse blend of clients, Fred also contributes to the photographic community by guest lecturing on photography and photojournalism at schools across the U.S. as well as teaching photographyat the Universityof California, San Diego. He is also a board member of the San Diego ASMP chapter, and is a general member of NPPA, EP and NAAP.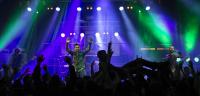 ---