July 2013 Monthly Meeting
Featured Speaker: Will Gibson
Future Fatigue; How to navigate as a photographer in the 21st century
Program Description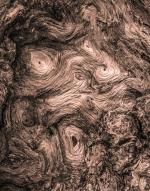 "The immediate question is how to deal with Adobe. But the larger picture is how to be pro-active in a world where so many more forces are impinging on our lives. I think there's a need for that discussion and I'd like to take a crack at leading it. Can one 'drop out' and stop paying for constant upgrades and retrofits? What's the moral aspect of this increased planned obsolescence?" Will Gibson

BIO

I am old enough to have had my first experiences with photography at a time when black and white imagery was still a dominant form. Ansel Adams, the Westons and others were at the peak of their careers and Life and The Saturday Evening Post magazines were touchstones for the cultural life of the country. Once I started printing my own work in 1968, I was hooked. I have ever since been fascinated with the possibilities inherent in a medium that deals with time, light, shape and form. It allows me a way to see in new and different ways. It has always been a way for me to make sense of the world, and to focus on things and ideas of substance.

Raised in the San Gabriel Valley, Will Gibson has called California home for all but three years in Columbus, OH (1999-2002). After a science degree and seven years in medical research, he turned his passion for photography into his profession in 1980, operating his own commercial studio and photo lab in San Marcos, CA for 20 years. Since 1999, he has focused his efforts on teaching as well as producing and promoting his fine art imagery. He teaches at Palomar College and UCSD Extension and teaches stand alone workshops.

He had platinum/palladium work recently in the On the Trail of Ansel Adams show at the San Diego Natural History Museum, Light Sensitive 2013 at ArtIntersection, Gilbert, AZ and a cell phone image in The Prodigy Show: Hipstamatic Addict Insane at Distinction Gallery, Escondido. Look for his participation in the 4 man show "That's Not Photography" in September in Gallery 21, Spanish Village.

His studio space is Studio 3 in the ArtHatch building in Escondido, CA. Over the years he has done his own printing in silver gelatin BW, Cibachrome, RA-4, platinum/palladium and inkjet. Visit Will's website at willgibsonphotography.zenfolio.com.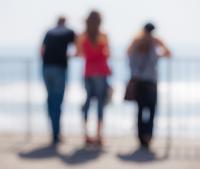 ---