June 2013 Monthly Meeting
Featured Speaker: Sing Baker, Sandy Zelasko, Barbara Swanson, Lew Abulafia, Peter Fay and Sonja Longley
MEMBER DESTINATION PRESENTATIONS!
Program Description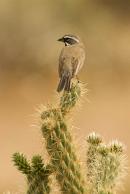 Lets get ready for a variety show of "Member Destination Presentations!"

This is a brand new concept for our general meeting where six club members will have only 15 minutes each to share a body of work from one of their favorite photographic locations!

These brave members have agreed to give us insider travel details and photo tips that will help you plan your visit! In addition, they will share outstanding images and tell us how to best achieve those images for your own portfolio!

It will be a fun evening! First up Sing Baker will be enlightening us with details of her visit to mysterious Cuba. Next Sandy Zelasko presents the wild and free-roaming brown bears of McNeil River State Game Sanctuary in Alaska. Barbara Swanson will give us details of what and when to photograph in our own backyard at Anza Borrego Desert SP. Lew Abulafia is going to share his exciting adventures in a program titled "East Africa - Kenya & Tanzania". After our break we will be hearing Peter Fay's tips about visiting intriguing India and Bhutan then Sonja Longley will end the program with "Hidden Abstracts, how and where to find them" using locations close to home.

Hope to see you for this new and exciting variety presentation! Do you really think each presenter is going to be able to share all that information in 15 minutes? Including Q & A? Join us and find out!

And a shout out to Deaney for her outstanding refreshments that keep us satiated during our meetings!
---