June Monthly Meeting
Featured Speaker: Bob Mandich, Abbey Chamberlain, Chris Whitney, Barbara Swanson & Al Wilson
Member Destination Presentations
Program Description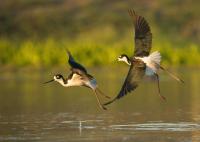 Welcome to June and a fascinating line up of presentations from none other then our own members! These presentations are a collection of short talks geared to inform, inspire and motive attendees to get out and photograph new places! You will see stunning imagery, hear about new locations and much more. Each presentation will be 20-minutes including a Q&A session!

To start the evening off, we are inviting back long-time member Bob Mandich with a presentation he has titled "Who Am I? Where Am I?" He will show images from his travels and the club members will try to identify the subjects' nationality, location or something else about the person. There will be a clue and an initial for each answer. Could be fun!

Second up, one of our newest members, Abbey Chamberlain is sharing her twist with a program titled "Encinitas A-Z." Taking you throughout the city! Abbey says, "When we travel we always look for images that evoke beauty, culture, history. Encinitas has a lot to offer, but on THIS journey, we are going to challenge our eye to see in a different way. I challenge you to stretch your imagination; work outside the box; find the image within the scene."

Just before the break Chris Whitney is going to share his take on New Orleans in a program titled "Return to New Orleans." Chris returned years after being stationed there while in the Navy. He shares, "Sometimes we return to a familiar place and see it with a new perspective. Returning to New Orleans to volunteer after Hurricane Katrina, I saw the city in a new light. I photographed the city, trying to capture the people perspective, using my camera to help create a sense of place."

After the break Barbara Swanson keeps it close to home in her presentation called "Photographing Coastal Wildlife in Orange County." Barbara tells us, "Being able to visit a place many times increases your chances of making successful photographs. I will present three locations where wildlife, especially birds, is very accessible to photographers and fairly predictable. These areas can be done as a day trip, and I will show what is unique to each site, when to visit and what to bring."

To finish up the evening, Al Wilson will take you to new heights with "Daring to Soar (Aerial Photography Tips)." You will be taken to Denali National Park for a ride in a Cessna plane… with the door off… in order to circle Mt. Denali at sunset and take aerial photographs of the tallest mountain in the U.S. Then, you will be taken to the island of Kauai for a ride in a helicopter with the door off. Emphasis will be placed on WHY, WHEN and HOW to maximize an aerial photography opportunity. Location and cost for the adventure will also be covered. Don't forget your duct tape! You don't want the seat belt to accidentally come open!

WOW! An exciting lineup for sure! Please join us for this powerful, informational night and see what your fellow members are up to.

Thank you to the members who are presenting. It takes time to gather, sort, edit and pull together these programs. We appreciate your volunteerism, hard work and hope you find this a fulfilling experience. If you wish to share a favorite destination send an email to programs@nc-photo.org.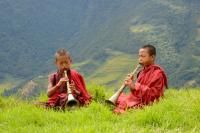 ---