March Monthly Meeting
Featured Speaker, Steve Circone
"Birds in Action: Places, Gear, and Techniques"
Program Description
Want to expand and instill confidence in your repertoire of photographic tricks? Want to capture photos you'll be proud to show off? Join local full time photo tour guide/ instructor/ outfitter, Steve Cirone, for a free How To. His passion is teaching folks to photograph birds doing interesting things besides just standing there looking pretty. Swallowing huge fish, lapping up shrimp, flying, extreme close up details, all decisive moments typically missed by the naked eye. You can take pictures like this with a little help.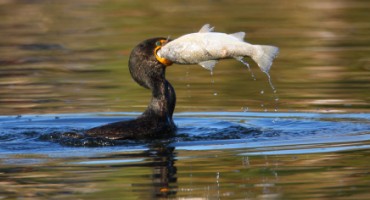 It's local: San Diego County has the widest diversity of avian species in the world. Scripps Park, La Jolla is one of the hot spots. It's affordable: Canon 7D w/ 400 mm f/5.6 or Nikon D300/s w/ 300mm f4 are fine and under $2000. It's easy: Manual EXPOSURE Mode (in full sun: f/5.6, ISO 400, ~1/1600th sec), adjust exposure using results of previous image. Use high speed drive, center point focus, Servo/Continuous focus.
Join us to see stunning decisive moments projected to the big screen. Learn how to create them yourself!
BIO
My childhood was the epitome of the Southern California dream. Under the tutelage of my sportsman father, I spent my days surfing, skateboarding, diving, exploring, and otherwise enjoying the incredible recreational opportunities afforded by my environment. In an attempt to capture and share my personal vision and enthusiasm for life, I picked up a camera and began to document my world. Photography soon became as much a passion as surfing the perfect wave, diving the reefs, or exploring the dynamic California coastline.
After graduating from SDSU with a Master's Degree in 1977, I wrote and produced educational audio/video programs for American Honda. In 1978, I went into business for myself in the bottled water industry and still own that enterprise. Now I photograph only that which feeds my soul. Who could ask for more?
In recent years I have turned the experience gained from decades behind the camera to capturing the beauty of the birds of my native California. Meanwhile, I took on galvanizing likeminded photographers, both professional and amateur, by assuming the position of President of the Sierra Club Photography Section for four years.
My style is influenced by my early training as a student of Art Morris whom I still greatly admire. Art is the grandfather of the wonderful hobby of modern avian photography.
As my photographic interests evolved, I extended my photographic vision into studio work. I am a judge of photographic competitions in southern California. I live in the Mission Trails area of San Diego, California. My award-winning work has been exhibited at the International Exhibition of Photography Del Mar, the Larry Dumlao Gallery, Balboa Park, and the North County Photographers' Gallery.
My current passion is to showcase animal behavior which cannot be seen with the naked eye: "Decisive Moments in Spectacular Light."
You can see my work and activities at www.stevecirone.com
---