February Monthly Meeting
Featured Speaker, Wayne Richard
"Image Composition"
Program Description
Nothing causes a stampede like a hot new digital photography product in the line of sight of a bunch of photographers. Is it any wonder why we have become so enamored with the technology itself when it offers continuous improvements in image capture capabilities, enables image processing capabilities that we only dreamed of just a few years ago, and is just so darn fun to play with? Acknowledging our collective love affair with the latest and greatest, let's put our technology aside for a moment and focus on the more right brained, creative aspects of image composition.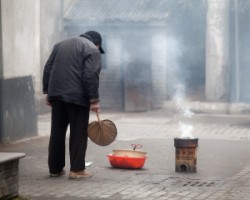 Kicking off the presentation, we will introduce the concept of the 'visual statement' for guiding compositional decisions about the entire two dimensional image. So called 'rules' will be demoted to the status of guidelines to ensure the rightful place of personal judgment alongside Fibonacci and the rule of thirds consider for strategic placement of centers of interest. Our discussion will continue with the aesthetics of balance between light vs. dark, large vs. small, high detail vs. low detail before moving onto techniques for drawing attention to the center of interest. Other topics will include how camera placement, field of view, lines, shapes, forms, texture, selective focus, motion, tone, and color, can be used to form more harmonious visual statements. Be prepared to relax, stretch your thinking, and have fun during our discussion of image composition!
BIO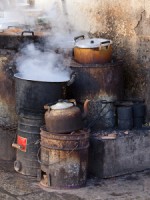 Vision is a gift that Wayne Richard never takes for granted. An impassioned photographer for over 50 years, his conceptualizations are inspired by core emotions that are elicited by the interplay between miracles of light that surround us and alluring subject matter.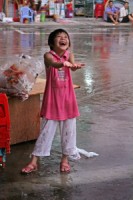 A firm believer in understanding the tools of the trade, his photographic creativity is complimented by a technical career where he is a recognized expert in the areas of imaging science, color science, optics, and inkjet printing as well as photography. Known for his technical excellence and unique ability to capture the intrinsic spirit of his subjects, Wayne is an award winning photographer who provides seminars, workshops, private instruction as well as technical consulting to industry.
---