Steve Bundy
Featured Speaker, January Meeting
"B&W Digital Photography"
Program Description
Black & White Fine Art Photographer Steven Bundy will be displaying some of his recent images at our January 2012 meeting. A part time resident of Taos, New Mexico and an instructor/managing member of Eloquent Light Photography Workshops of Santa Fe, New Mexico; many of Steven's images were taken on his travels around these areas or during workshop field classes.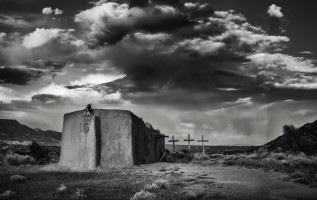 An ardent fan of the works of Ansel Adams, Edward Weston, and Paul Caponigro, Steven strides to find a bridge between the film work of these great masters and his digital work using 21st century equipment.
BIO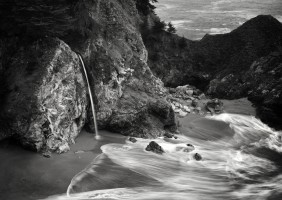 Photography has always been a part of my life. It began back in the early 1960's with a Kodak Brownie. I am essentially self-taught, with some classes and pointers from prominent photographers throughout the years. My early photographic years were sporadic at best. Most of my early images were family shots and the occasional vacation. Then in 2000 I picked up my first digital camera and a whole new world "developed" in front of my eyes.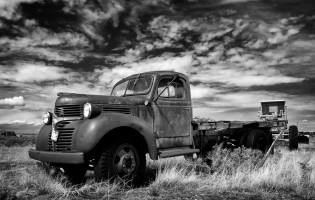 This new method of photography allowed me to preserve and present to others the images that form within my mind's eye, instantly. I've found that digital capture meets my personal needs and Adobe Photoshop functions perfectly as a 21st century darkroom. In the last few years, equipment and technology advances have made it so that I find my pigment on paper images can possess the same clarity, depth, contrast and longevity of some of the renowned photographers of the past. With their influences and examples, I strive to follow in their footsteps in the hopes of meeting their high standards.
My goal is to capture and preserve the vast landscapes, crumbling buildings, rusting forgotten cars and evidence of diverse cultures that I find along the way – giving them new recognition, preserving them as they erode, before they melt back into the earth.
---