Stephen Burns
Featured Speaker, September Meeting
"Techniques for improving your Landscape & nature photography"
Program Description
Stephen Burns will share some of the most common areas that are often overlooked in producing a dynamic photograph. He will cover some simple steps that you can make to allow your images to achieve the depth and beauty that they deserve. Adobe has included some new tools in CS5 that make the job so much easier for photographers to select and isolate portions of the image to apply any enhancements that they want. Steve will share that as well. The following are some basic approaches that anyone can apply that he will cover in his presentation:
How to decide on what the focus will be in the image and where to go from there.
Clearing up the confusion of when and how to use Sharpening and noise reduction in ACR
Some quick steps to getting great color and snap from the start.
Using the new Refine Mask feature to enhance localized detail.
How to produce great depth and feeling in 3 simple steps.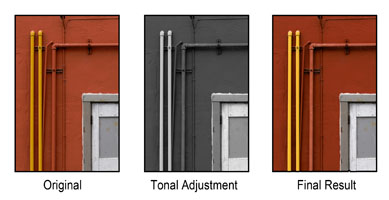 BIO
Stephen Burns www.chromeallusion.com is the president Of The San Diego Photoshop Users Group www.sdphotoshopusers.com and most recent instructor to the Light Photo Workshops www.lightworkshops.com.
He has written the following books:
"Photoshop CS5 Trickery & FX"
"The Art Of Poser 2010 Pro & Photoshop CS5"
"The Art Of Poser & Photoshop"
"Advanced Photoshop CS4 Trickery & FX"
"Advanced Photoshop CS3 Trickery & FX"
"Advanced Photoshop CS2 Trickery & FX"
"Photoshop CS Trickery & FX"
He has discovered the same passion for the digital medium as he has for photography as an art form. His background began as a photographer 28 year ago and in time, progressed toward the digital medium. His artistic influences include the great Abstractionists & the Surrealists including Jackson Pollock, Wassily Kandinsky, Pablo Picasso, Franz Kline, Mark Rothko, Mark Tobey, and Lenore Fini, to name a few.
Stephen Burns has been a corporate instructor and lecturer in the application of digital art and design for the past 15 years. He has been exhibiting digital fine art internationally at galleries such as Durban Art Museum in South Africa, Citizens Gallery in Yokahama, Japan, and CECUT Museum Of Mexico to name a few. Part of his exhibiting won him 1st place in the prestigious Seybold International digital arts contest.
He teaches Digital Manipulation Workshops in the San Diego and is an instructor on http://training.xtrain.com/faculty/show/Stephen+Burns .
You will often see him as an instructor at Siggraph Siggraph.org.
---