Joe Madziarczyk
Featured Speaker, August Meeting
"How to Shoot Fireworks, the photographic Way"
Program Description
This presentation is from the lecture that I teach at the PGI (Pyrotechnics Guild International) convention held each year in August. I was asked last year by the guild to put on a class on how to shoot digital fireworks photos. It was an honor for me to teach this class this year. The last class on photographing fireworks was 13 years ago given by my mentor Mark Wray, then publications editor of the guild.
I once attended a lecture by a noted "night time" photographer. When asked how do you shoot fireworks? The answer was, open the shutter for a while and see what you get. If you intend on shooting fireworks photos that are of a publishable quality there is more to the technique than just this.
In this lecture you will understand what your subject is and how best to capture it, what editors look for in choosing photos to publish. I will use fireworks photos that depict aspects of the various techniques. I will illustrate what makes a bad photo and how to get the "good" photo. I will go over camera settings, locations and additional equipment needed.
BIO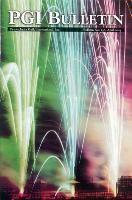 Joe Madziarczyk seriously began taking fireworks photos some 15 years and now has over 150 published fireworks photos: magazine front cover, magazine back cover, magazine articles, calendar cover, individual calendar months, book front cover and book back cover. His photos have won him numerous awards over the years in the photographic art competitions.
Joe is a member of the Pyrotechnics Guild International and for the last forty years has been in the fireworks industry in various capacities; consumer fireworks dealer, display operator, display fireworks maker, competitive fireworks builder, teacher, lecturer, judge, chief judge and of course photographer. Although Joe has been taken photos for the last 30 years does not consider himself to be a professional photographer. His favorite subjects are Hawaii, fireworks, spider webs, pregnant women, and models portfolios.
In addition published on DVD through AFN (American Fireworks News) Joe's lecture, "Pyrotechnics From The Ground Up", a beginners guide to fireworks is a consistent seller.
---