Dave Ness
Featured Speaker, May Meeting
"Slow down to design your image before you start clicking"
Program Description
Digital SLR's and affordable memory has resulted in many photographers adopting the "Click and Pray" approach to image capture. How many times have we heard, or said, "Hey it's digital so I can click away and it doesn't cost me anything". True you're not paying for film or processing but you are paying. The biggest cost is the opportunity lost by not envisioning, designing, and capturing the best image possible while on the scene.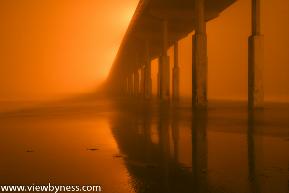 Dave will cover techniques he uses to slow down and find the shot. He'll share his use of Google Earth and various websites to predict the position of the moon. "I've taught a few classes and the most frustrating thing as an instructor is realizing every student is tied up with aperature, shutter speed and ISO settings. This leaves no time to teach composition and the art of seeing the image ahead of time." Dave will show the exposure calculator he invented to help aspiring photographers to stay "focused" on the image and not the settings.



About Dave Ness
Dave Ness had a deep passion for Photography early in his life but earning an Engineering degree and an MBA, while working, then raising a family, managing one business and starting a second business with his wife didn't provide much time to develop his art. He reignited his pursuit in 2003 with the purchase of a digital point and shoot camera and upgraded, in December 2005, to his first of many Digital SLR cameras. "I initially shot everything of interest and then noticed patterns developing in my work as my style began to emerge. "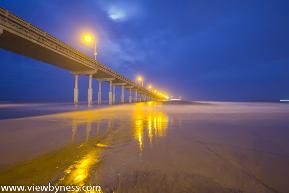 Dave explains "My goal is to capture an image that stops the viewer with a sense of awe, and upon further reflection they find the stories within. " Many of Dave's scenes use great depth allowing the viewer to focus on, for example, the nearby rocks beneath the lake's edge and extending to the peak of a nearby mountain.
Dave's passion is capturing natural settings in a way that allows us to see them as the art they really are.
Please visit Dave's web sites:
Photography at www.viewbyness.com
Photography Products at www.thirdstop.com
---