Larry Vogel
Featured Speaker, March Meeting
"Fine Art Photography"
Program Description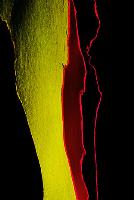 Larry Vogel will cover his use of working with individual projects as a creative format for approaching his fine art photography. In addition he will introduce the group to his approach of site-specific corporate art installations.
When Vogel began his career as a fine art photographer, heavily influenced by his mentor Ansel Adams, he believed he would spend his life wandering the meadows and valleys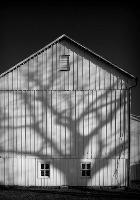 of the national parks photographing black and white landscape images with a 4x5 view camera. Later he discovered the profound benefits of approaching his work within the format of individual projects. With this new approach he has found the creative possibilities to be endless.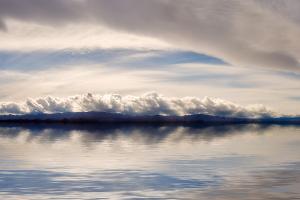 Now, each new body of work has a beginning, a middle, and an end. You will see how this approach has helped Vogel establish himself as an artist with an extreme diversity. A favorite quote picked up years ago from another self-proclaimed diverse artist is, "My diversity may become my claim to obscurity." To that Vogel says, he will gladly give up the notoriety in favor of a more creative life that comes with his diversity.
Bio: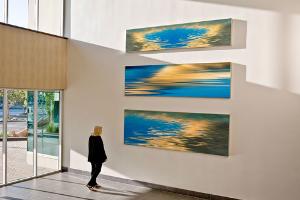 Larry Vogel has been involved in photography for over thirty years and in recent times has started using several mediums to express his creative explorations, including, photography, ceramics, painting and sculpture.
Vogel has exhibited his work since 1979 and has been included in more than fifty exhibitions, including The Ansel Adams Gallery in Yosemite, California, and the Africus, Johannesburg Biennale in 1997.
Larry was awarded a photographic scholarship from The Friends of Photography for the Ansel Adams Photography Workshops in 1983, which Vogel says he was fortunate to be able to attend, as it was the last of the workshops that the renowned photographer, Ansel Adams, was alive to teach.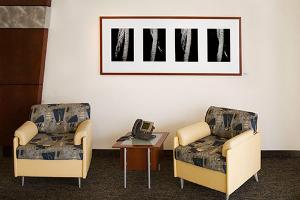 Larry continues to evolve as a creative artist and has created several bodies of work, some traditional in concept and technique, some experimental and abstract. Vogel continues his artistic evolution as he enters into the digital age.
View work by Larry Vogel at these websites:
www.lavogel.com
www.thephotoexchange.org
www.susanspiritusgallery.com
www.wildheartgallery.com
www.prestoncontemporaryart.com