Jim Karnik
Featured Speaker, October Meeting
"Filming San Diego's incredible natural diversity for a new
high definition habitat series"
Program Description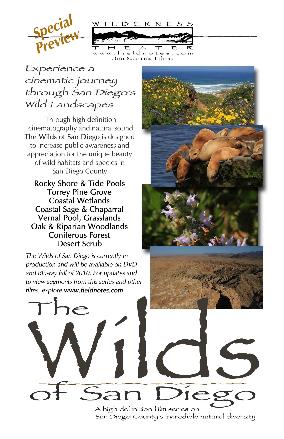 The Wilds of San Diego is a proposal to produce, display and distribute a multi media project using digital photography and high definition video to increase public awareness and appreciation for the unique beauty of wild habitats and species in San Diego County. The series will focus on connections between wildlife, habitats and humans. The ultimate goal of this project is to reach as large an audience as possible using multiple media outlets including internet, broadcast, DVD and public presentation. The key to reaching a broader spectrum of the San Diego residents will be the use of traveling theater exhibits. These mobile theaters will be installed in public spaces such as visitor centers, libraries, public buildings and shopping malls.
Jim has been filming nature in San Diego for over 20 years. He has filmed most of the habitats and species in the county and is now excited to recapture the beauty and natural diversity of San Diego using the latest HDSLR (High Definition Single Lens Reflex) cameras which allow for both high definition video and high resolution still photography.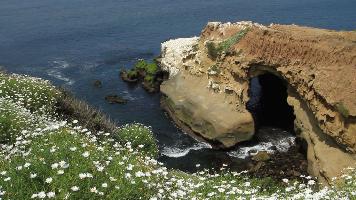 Accompanied by sample video clips from the new series, Jim will give an overview of San Diego's major natural habitats and unique qualities. Since 1987 photographer/filmmaker, Jim Karnik has focused his efforts on helping conservation organizations increase public awareness of human and natural history through film, video and photography. Through close collaboration with clients, he strives to create video programs that inform, motivate and inspire.
For additional information and to view films on-line please visit www.fieldnotes.com