Lisa Ross
Featured Speaker, June Meeting
The World on Canvas
In this presentation Lisa will share images from her travels around the globe and talk about canvas as her favorite media for showing (and selling) her artwork. Lisa's work evokes emotion, a sense of time and space. Patterns and color are key compositional elements in Lisa's work.
Biography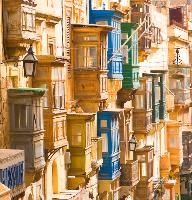 Lisa Ross is an award winning writer and fine art photographer. A graduate of the University of Southern California in Communications, she trained in the fine art of photography at the prestigious Hamilton High Photography Department in Los Angeles. It was there that Ansel Adams and Bob Willoughby awarded her top honors.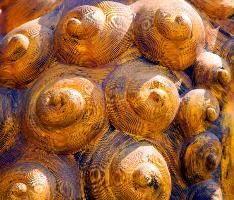 An allergy to darkroom chemicals led her down a different path, first as a psychotherapist and then as a political writer and consultant. Her commentaries have appeared in the nation's top newspapers and on radio. Her widely read column, The Ross Retort, was the recipent of numerous San Diego Press Club awards and honors from the Society of Professional Journalists.
The dawn of the digital darkroom brought Lisa back to fine art photography. With images shot in the world's most visually interesting places, her goal is to achieve the feel of a painting while retaining the immediacy of the photograph. Her technique makes use of original digitized negatives or digital images printed with inkjet archival pigment on large-sized canvas.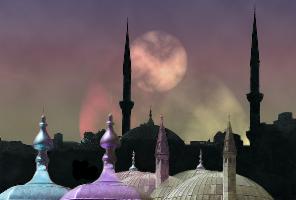 "I want the work to hang in spaces where people live, so the pieces must be decorative and at the same time evoke an instant of time and place."
Lisa travels the world for inspiration. Available works cover six continents. In 2005 she climbed Mt. Kilimanjaro and tracked Mountain Gorillas in Uganda. Later that year took her on a 6000-mile rail journey across the Russian Far East, Siberia and Mongolia to Moscow,. Then to Antarctica and South America, including the Amazon and the Inca Trail in Peru.
She has traversed North Africa, the Middle East and Southeast Asia for her latest shows. Early 2009 includes a return to the Balkans, Italy, Greece and Turkey.
As she likes to say, if anyone is looking for a piece from a favorite place, Lisa is the first person they should ask.