Blake Shaw
Featured Speaker, March Meeting
Fine Art of Action Photography
Blake will review the basic principles he uses to create dynamic action shots. He will share recent photographs of birds and sports and discuss the thoughts and techniques behind the images.
His tips should cure the common photograph and help create images you would be happy to hang on your wall.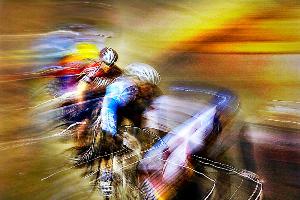 Biography
A native San Diegan, Blake is an original member of the Ordover Project of fine art photographers and regularly shows his work throughout San Diego County.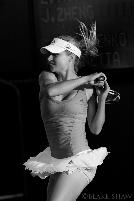 His bird photography was featured in a solo show at the Mission Trails Park Visitor Center gallery last year. He has been published in Bird Watcher's Magazine, Living Bird Magazine, and his photos are now in the VIREO (VIsual REsources for Ornithology) Image Bank at the Academy of Natural Sciences.
The November 2009 issue of Color Magazine featured a six page article of his abstract motion photographs.
His tennis and travel photographs have appeared in numerous publications through the Alamy stock agency, and his photos of Route 66 hang at the Route 66 Museum in Barstow, California. His photos have won numerous awards including Best of Show at the Del Mar Fair.
His website,www.blakeshawphotography.com was named website of the month by two photography magazines and he blogs at photoabcs.com.
When not behind a camera, Blake practices ophthalmology in Eastlake.