Don Gale
Featured Speaker, January Meeting
Topic: Landscape Photography – Tips & Techniques
Don will give a presentation on photographic tips & techniques for landscape photography. He will also discuss how to handle adverse conditions such as poor lighting and weather and how he uses multiple techniques (i.e. off-camera flash and HRD) to solve these problems in the field. Don presentation will include a couple of videos he recently created.
Biography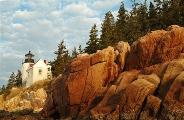 Don Gale is an accomplished professional photographer, with demonstrated expertise in the specialty areas of commercial, industrial, portraiture and outdoor photography. First introduced to photography through a local Boy's Club group at age 15, he's been personally and professionally committed to the art form since that time.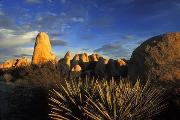 Today Don is an award-winning photographer who has earned national recognition for his work. Driven by a lifelong love of nature and the outdoors Don, an avid hiker with a passion for the back country of California's breathtaking Eastern Sierra Nevada Mountains, has developed the Wilderness Series, a photographic line of prints depicting some of the most beautiful natural settings and wildlife in the country.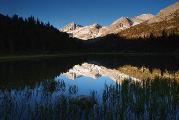 Don conducts in-studio as well as on-site photographic workshops at some of the most beautiful locations in the world. All the basic techniques are covered: metering, composition, digital and film choice, strobe lighting, reflector-fill, close-ups, gear, time-exposures, polarization and warming filters, and split-field neutral-density grads.
For over ten years Don has conducted his workshops, seminars and classes on an ongoing basis. The success of his workshops has attracted sponsors such as: Tamron, Fuji, Lee Filters, Bogen, Pelican, Lexar, Lowepro, Chimera and Lumiquest. Additionally he is a faculty member teaching at Tri-Community Photography Center, a guest lecturer, the subject of featured interviews and has produced two instructional videos. The second video, "Photographing San Francisco and California's Central Coast" was released in the spring of 2003 by Don Gale Productions in conjunction with Tamron, and was a Telly Awards Winner for best "How To" instructional video as well as the Axiem Award Winner for "Best Editing".