Peter Fay
Featured Speaker, November Meeting
Topic: India: Jewel Beyond The Crown
Peter Fay will be sharing with us his images from his recent 3 week trip to India mainly from the state of Rajastan. He will cover a wide array of locations and subjects but portraiture will be a prominent component of this presentation. Beyond his images Peter will also discuss the equipment he carries while traveling, location photographic challenges and image filing and storage on the road.
Bio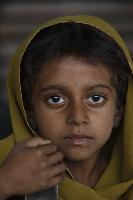 Born 1932 in White Plains, NY, Peter Fay received a BS Mechanical Engineering from Purdue University. He became a professional engineer in the state of California, working in aerospace, nuclear power and the development of a condensing system for use in power plants. He is the holder of numerous patents in nuclear power and aerospace engineering. He is a member of the San Dieguito Art Guild in Encinitas, CA and the Rancho Santa Fe Art Guild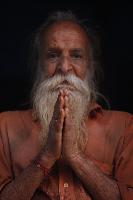 in Rancho Santa Fe, CA His gallery associations include the Ordover Gallery in Solana Beach, CA, and the Casa Diana Galeria de Arte in San Miguel De Allende, Mexico. He received the Best of Show award at the San Diego County Fair, Exhibition of Photography, 1998. His other interests include tennis, travel, wilderness hiking, and inventing.
Artist Statement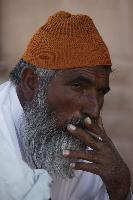 Photography for me is an unrelenting quest to produce images that are compelling in ways that uniquely combine shapes, light, color mood and emotion. It is almost always a visual distillation process aimed at capturing the essence of a scene in its simplest form. Distractions must be minimized or eliminated.
The subject matter can be almost anything as my work demonstrates. The equipment used is also of secondary importance. It is the image transformed onto print that is the thing. Before it qualifies, it must first meet muster with its most severe critic and that has to be me. Not an easy task. But when on occasion it all comes together there is nothing more gratifying than that confirming moment.
Photography for me is a constant learning experience. I learn through experimentation, by studying the work of other artists and through constant practice, but mostly by being alert to emerging visual opportunities. And, oh yes, must not forget to bring a camera.