Stephen Burns
Featured Speaker, September Meeting
Topic: Advanced Tonal Control of Digital Images in Photoshop
It's time for us to tackle the more advanced techniques for image manipulation in controlling your texture and luminosity throughout the tonal areas of your digital imagery. This presentation will share a sneak preview into what you will learn in the new "Creative Photoshop Compositing Techniques" workshop.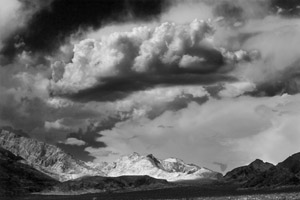 We will learn how to master the image in LAB using its channels to enhance color and texture. The techniques learned in this presentation can be applied to any digital image from one that is painted to one that is photographed.
He will address:
Learning how to enhance Color without using the color adjustments.
Learning how to sharpen your images without "Unsharp Mask"
You will discover the power of "Apply Image" and the "Calculations" command for controlling and enhancing your tonal details
We will discuss why and how to apply the Layer Blend Modes to individual color Channels to assist you in enhancing our digital image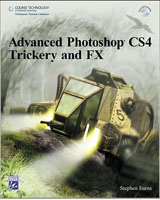 STEPHEN BURNS is primarily renown for his digital expertise. But that has come after a solid grounding in many years of photography. He teaches and works with all things in the realm of digital art and photography. Many of you know him as president of the San Diego Photoshop Users Group (1500+ members!). Stephen also leads workshops for UCSD, the San Diego County Fair, the San Diego Natural History Museum, and Shutterbug Magazine - just to name a few.
He has written a whole line of books on "Photoshop FX & Trickery," as well as being a contributing author to many other publications. He continues to be involved with Siggraph, a major player in the digital art world. And he's shown his digital fine art all over the world. And on top of all this, Stephen took on the running of the San Diego County Fair's photo exhibition in 2007 and 2008. Previous to running the show, Stephen helped to judge the exhibit. Because I can't possibly do his extensive background and experience justice in this one paragraph, please visit his website at: www.chromeallusion.com