John Gastaldo
Featured Speaker, August Meeting
Topic: Storytelling through Photojournalism
John Gastaldo/Staff Photographer
The San Diego Union-Tribune
BIO:
After more than two decades and photographing on two coasts, Union-Tribune photographer John Gastaldo has plenty of stories to tell. Like how started in the business. Or how he strives to make reader-worthy images that have impact.
He's been shot off the deck of an aircraft carrier, covered two major California wildfires, been part a team that covered three Super Bowls, a World Series, and he's been included in local press coverage of three visiting US presidents. Some of his photos have been transmitted all over the world for use by the Associated Press and Zuma Press.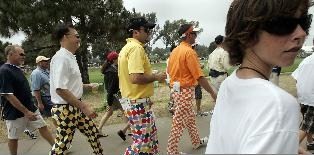 What John likes most is covering the day in day out slices of life that occur all around us in San Diego County. A native New Yorker, John has found peace and tranquility in San Diego County's backcountry where he finds many story ideas like one he did on those that hike the first hundred miles of the famed Pacific Crest Trail through the county. And some of whom have been fortunate enough to complete it. He will speak about the magic of the county, demographically, personally, and photographically and what images have stuck with him fifteen years after leaving Connecticut and wandering west.