Tom Scott
Featured Speaker, July Meeting
Topic: Infrared Photography
About the Presentation: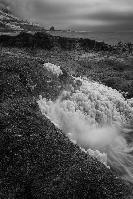 This presentation will appeal to the infrared enthusiast, as well as the photographer who's been itching to try infrared, but wants to find out more about it first. It will cover the following points:

What is "infrared" anyway?
Infrared equipment - from filters to camera conversion
Subject material: what's good and what's not
Settings - how infrared affects exposure settings
A selection of infrared images from the Pacific Northwest, Torrey Pines, and Borrego Desert
BIO: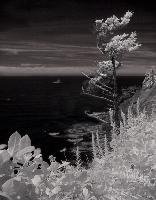 Tom O Scott has been a member of NCPS for seven years. During that time, he has won several awards at the County Fair, gained representation by the Ordover Gallery in Solana Beach, and has sold dozens of images to corporations and individuals all over the United States and Canada. His photo, "Lettuce Workers" won 1st place in photojournalism in the 2005 International Spider Awards. Next January, he will be part of a group show at the San Diego Natural History Museum.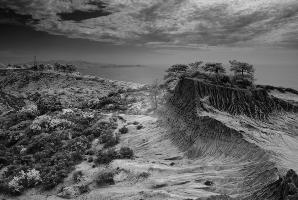 He is best known for his "Sand Vision" portfolios, in color and black and white. Lately, however, he has ventured off into infrared photography, after converting his old Canon 20D into an infrared-only camera.