Steve Ellenberg MD and Marie Tartar MD
Featured Speakers, May Meeting
Topic: Underwater Photography
BIO
Photo bio-Steve Eilenberg, MD and Marie Tartar, MD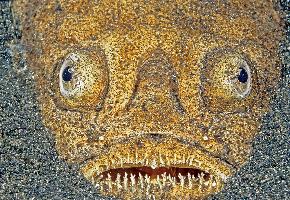 Steve and I met as radiology residents at Washington University Medical Center in St. Louis in 1986, and married three years later. We learned to dive in 1990, during my last year of residency, during a few months lull between studying for written and oral boards, when I badly needed diversion.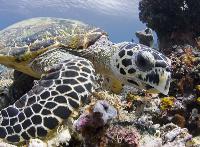 We moved to San Diego in 1990. Over the years, we've logged many miles and spent many hours in, on or around water, always living near the beach, and dividing our vacations between diving, kayaking , river rafting, biking and snowboarding. Always interested in underwater photography, we finally tried it in Palau in 1996-that is, I took an onboard course, but found Steve was as eager as I to see the results. By the end of the trip, he was trying to wrestle the rented Nikonos away underwater!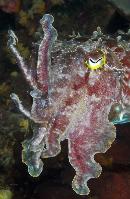 Since then, we've progressed from sharing a Nikonos V (trading off each dive, which lasted exactly one trip) to one for each, most recently Nikon D200s in Subal housings. In recent years, our photographic enthusiasm has extended to topside landscape and nature photography as well, and we now consider it perfectly normal to always travel with a tripod.
Along the way, we've enjoyed a variety of dive environments, from warm (Carribbean, Cozumel, Belize, Baja, Hawaii) to cold (California Channel Islands) to redefining cold (British Columbia). In recent years, we have returned again and again to the South Pacific, including the Solomons, Papua New Guineau, the Andaman Sea (Thailand and Burma) and Indonesia.
Previously, we were active members of the San Diego Underwater Photographic Society. We presented slide shows at the SDUPS' annual Film Festival on Galapagos in 1998, British Columbia in 1999 and the Andaman Sea in 2003. We have made presentations of our work at a variety of venues, including medical conferences, camera clubs and the Rancho La Puerta spa.