Will Gibson
Featured Speaker, April Meeting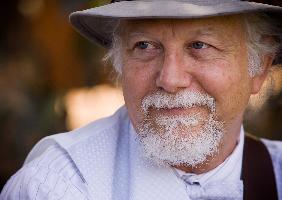 Photo by Kevin Connors
Topic: Adobe Lightroom
If you need to spend 2 hours perfecting an image, there's no program like Photoshop. But if you need to edit and work on 100 images in that time, Adobe Lightroom is the tool to use. One can think of Lightroom as a powerful blend between Bridge and Photoshop that while not replacing those programs in your workflow, will greatly enhance your productivity. Will Gibson will do a quick but comprehensive tour of Adobe Lightroom by actually importing, adding keywords, selecting and improving images during his talk.
BIO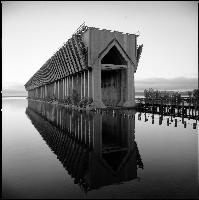 Will Gibson was born in 1950 in Alhambra, CA and has called California home for all but three years in Columbus, OH (1999-2002). He turned his passion for photography into his profession in 1980, operating his own commercial studio in San Marcos, CA for 19 years. Since 1999, he has focused his efforts on producing and promoting his fine art imagery as well as teaching Photography at Palomar College and in private classes.
Early influences include Ansel Adams, Edward and Brett Weston and the host of Life magazine photographers who came into his home every week. A firm believer in learning by doing, he has studied in workshops by Larry Ford, Al Weber, and most recently John Sexton. He was an artist-in-residence at Rocky Mountain National Park in 1993 and has exhibited in many group and one-man shows in California throughout the years. He has taught photography at the Columbus College of Art & Design in Columbus, Ohio and now teaches photography (digital and conventional) as an adjunct instructor at Palomar Community College in San Marcos, CA. He is a founding member of the PhotoArts Group based in Escondido which has organized and produced more than 20 group photographic exhibitions and a workshop in the last 5 years in San Diego County.
You may see some of Will's work at www.ordovergallery.com/artists/WillGibson/index.html