February 2009 Meeting
Critiquing Session
As a photographer, don't you want to make your viewer grab a Kleenex, laugh out loud, "ooo" and "aaah," or get in a car and try to find your the location where you took the photo??! But how do you elicit those responses with your images? How do you make your statement, make someone stop and look twice, or make an exhibition judge take notice?
Come to our Feb. 25th meeting and find out! We will have two "judges" with us to provide helpful hints and commentary. As is our tradition now, we will have one critiquer who is a longstanding club member (and in this case, a successful professional photog as well! Nice to have such talent in our own club!) – James David Phenicie. And we will also have an awesome photographer from the "outside world" of photography – Kevin M. Connors (who you will also recognize as a past presenter and member show judge – many thanks again, Kevin!!). Please see their bios below.
To have your work analyzed, submit 1-2 images to our projectionist (Vern Elmore, at projectionist@nc-photo.org) just like you would for our normal member share. Name them with your initials and number one or two (for example: cb1 & cb2), so we know which image you want seen for sure, in case we only have time to go over one for each person (not likely, but just in case…!). And as a refresher, here are the basic guidelines for submission:
optimize image
set to 72 dpi (if not already at that value)
resize to 1024 pixels x 768 pixels (or 1024 on the longest side)
set profile to sRGB
sharpen as needed
"save as" jpeg @ highest quality
This will result in an image not larger than 500-1,000kb. Email to projectionist no later than 6:30 PM the night before the meeting. We will not accept late offers or be adding images during the meeting. You can still bring your images as prints if you really prefer, but we discourage this because it's so much more difficult for everyone (including the critiquers!) to view the photos.
We will spend just a few minutes on each image, with both Kevin and James commenting. Come learn from their insights on your fellow members' work as well as on your own. And relax! This is supposed to be a LEARNING experience! And we ALL need to keep learning!
Many people are reluctant to sign on as judges or critiquers because they are afraid of hurting peoples' feelings, but no pain, no gain for those of us wishing to improve our image-making, right?! And as always, we appreciate our critiquers for being so generous with their time and hazarding their educated and experienced opinions on our photos! And while both Kevin and James have written very modest bios (as you'll read below), they are both very accomplished and acclaimed photographers!
KEVIN M. CONNORS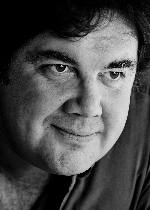 Kevin M. Connors has been creating images for more than 25 years, but only recently decided to follow his photographic passion full time. From his days as a teenager in his basement working in a traditional darkroom, to today using the best in digital technology to create fine art masterpieces 60 inches and larger.
Kevin has always believed in the concept of realizing artistic vision and furthering craft by being intimately involved in the creation of his art. Rather than relegate certain steps in the artistic process to others for retouching, artwork, and printing, all of his images are hand crafted from beginning to end using time-honored traditions and the latest technologies, and hand printed by Kevin himself on only the finest papers that last for centuries.
To see more of his work, please visit his gallery and studio on Cedros Avenue in beautiful Solana Beach, California, or visit his web site at www.coasthighwayphoto.com
JAMES DAVID PHENICIE
The son of an aspiring artist, I didn't have the drawing and painting talent that my father obviously had but he exposed me to the wonderful word of the Arts. I loved photography; I couldn't wait for the Life, Time and National Geographic to arrive each month to see the latest images from around the world. As I developed my passion for photography, my parents helped facilitate my photographic dream by making a small darkroom in the basement for me to experiment.
I was asked to photograph artistic images for my high school year book and I photographed my first wedding when I was 18. My photographic career has continued throughout my life and it has brought me great enjoyment. My degrees are in Economics and Advertising, but I continued my photographic education at Palomar College, learning technical aspects of the trade.
Shortly after moving to Carlsbad in 1999, I won a California Arts grant to photograph the Leo Carrillo Ranch before they turned it into a city park. Besides doing weddings, portraits, and commercial work, I shoot stock photography for two companies. I'm honored to have earned numerous awards for my work.
I started using Nikon equipment in the 70s and have kept that tradition till now. I own a studio in Carlsbad and enjoy photographing a variety of subjects for my clients. For a fun, overall view of my work, you can search through my photostream at: www.flickr.com/photos/studio1-one.