Robert Turner
Featured Speaker, November Meeting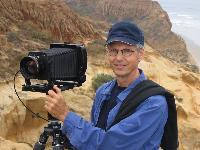 Topic: "RARE PLACES IN A RARE LIGHT"
Fine art landscape photographer Robert Turner will present a lecture with projected images. He will offer insights into the art of capturing ephemeral images of beauty and drama in the natural world. He will also share anecdotes on the circumstances that produced many of the pictures in the talk. There will be an emphasis on the process Bob has evolved for being in the right place at the right time, finding compositional structure in a chaotic visual environment, and getting nuances of light and color onto film. He will also discuss the obstacles that commonly keep beautiful sights from translating into satisfying photographs.
Bob will also talk about the formative experiences in nature and the visual arts that lead to a career in fine art photography. Many of these continue to drive his pursuit of photographs that inform the soul and convey his deep belief in the value of wild places.
BIOGRAPHICAL INFORMATION
Robert Turner has been working professionally with a camera for more than twenty years. Before turning to images of the natural world he worked in film.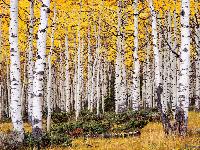 As president of Spectrum Films, Inc. he shot on locations from the high Andes of Peru to the streets of Manhattan. He and his partners wrote and directed more than sixty non-fiction films. Their productions were honored with forty-six national and international film festival awards.
Bob now devotes all of his energies to large format, fine art, landscape photography, logging 40,000 miles a year in pursuit of the light on the land. His work will be featured in a number of museum and gallery shows in the upcoming year, and hangs in private collections across the United States, Europe, and Asia. His prints also reside in numerous corporate collections, including those of SprintPCS, A G Edwards, Goldman Sachs, and Deloitte & Touche. His images are identified by their strong composition, rich use of color, and sense of depth. They are sold in galleries in New York, Denver, Santa Fe, Yosemite National Park, and Newport Beach, California, as well as Jakarta, Indonesia.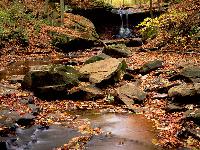 The traveling exhibit, ROBERT TURNER: RARE PLACES IN RARE LIGHT, was hosted recently by the Harvard Museum of Natural History as well as museums in San Diego, Cleveland, and Napa Valley, California.
In Spring 2007 Bob was commissioned by the Boston Pops Orchestra to create a ninety image photo montage which was projected on a large screen above the Boston Symphony Hall stage during two performances of Dvorak's New World Symphony.
Bob grew up steeped in the natural history of the forests of northern New Jersey and the Adirondack Mountains of upstate New York. A longtime member of the Audubon society, he is an avid conservationist. He studied anthropology and fine art at the University of Colorado. After college he lived and worked in highland Peru for several years. When not traveling the back roads of the country he lives with his wife in Carlsbad, California.
ROBERT TURNER ~ PHOTOGRAPHS 12903 Via Latina, Del Mar, CA 92014 ~ (760) 518-7225 ~
Email rturner@robertturnerphoto.com
Please visit my website: www.robertturnerphoto.com