Wayne Richard
Featured Speaker, July Meeting

Topic: "The Psychology of Photography - A Look at Creative Influences"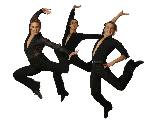 "Do you always go out knowing exactly what you're going to shoot and how? Or do you decide on the spot? Or do you wonder why you have a tendency towards, or more trouble with, certain subject matter/imagery? Or why you just took that photo and wish you'd had a different focus/speed/composition/lighting/subject matter after reviewing the image? What were you feeling when you took the shot? Were you in a happy mood, and thus maybe wanting to inject some humor into your image? Was your goal to make people laugh when they saw your picture? Or maybe you were more pensive, or the morning more somber, and that was what you were trying to capture? Or indeed, maybe it was an early exposure to the great outdoors that made you more comfortable with landscapes than portraiture? Or you came from a family of eighteen and people pictures come easily? Do you wish you'd used a shallower depth of field to get rid of distracting background details? Do you wish you had gotten up earlier (or maybe missed dinner?!) to get that special light? Or are you like me and have trouble with doing impromptu portraits of strangers, getting too nervous and uncertain to get the shot? There are so many decisions that we, the ones behind the viewfinder and the ones pushing the shutter button, must make in order to have the desired impact and be happy with the outcome. What does it take to satisfy ourselves and to engage the public? Wayne Richard, a color imaging scientist (and past NCPS member!), talented image-maker, and photography business owner, will help us to look at all these factors, see how we've made past decisions and how we might improve in the future. ---- Carrie Barton Programs
Wayne Richard -- Introduction
Given our shared passions for photography, it is no accident that our paths are about to cross on another "fourth Wednesday of the month". In practicing our beloved craft, isn't it intriguing how we can all look at the same subjects that are in front of us yet see and interpret them so very differently? One photographer freezes the motion while another embraces the blur; still another adjusts the fill flash while their shooting partner maintains their allegiance to natural lighting. There is a meaningful and humorous mystery behind the examples I cited that I will share when we meet.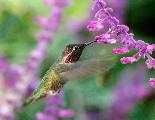 My contention is that we spend so much time focusing on what is in front of the lens that we can easily lose sight of how our images are influenced by the person who is on the other side of the viewfinder - the photographer. At the same time that we have fun viewing lots of nature and people images, let's each take some time to reflect on how our lifelong experiences, inspirations, motivations,

chosen idols, and preferences dynamically influence our photographs before we even click the shutter. Let's also think about how the choices that we make now can influence our future work.
Introducing the person on the other side of my camera lenses, my love for photography is rooted in the powerful emotions that are evoked by taking the time to stop, see, and absorb what is in front of me. As a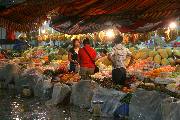 practicing photographer for over 40 years, I have built a parallel technical career as a color imaging scientist that helps me better understand underlying theories and tools of the trade. More recently, I officially launched my own business, "Wayne Richard Photography" (website: http://wayne-photo.com), where I accept commercial work, teach workshops, provide individual and group instruction, and sell my work. I will look forward to seeing you soon!