Kevin M. Connors
Featured Speaker, February Meeting
Topic: A Workshop-- Making Fine Art Prints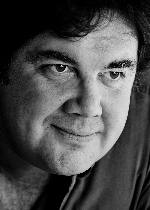 Overview:
With the advent of new technology for the capturing, processing, enhancing, and printing of photographic images has come a "back to the future" effect for those photographers who are embracing the idea of "printing their own." Seventy-five years ago, there were no labs or other professional services as there are today, so photographers had to do everything in-house, from shooting, to developing, to ultimately printing images for their clients. Thanks to the constantly evolving world of digital, photographers, as artists realizing their vision from beginning to end, are able to create beautiful works of art that will last for centuries.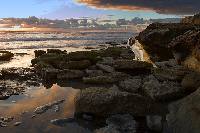 This presentation will provide you with an overview of information needed to create fine art prints right out of the box and build a solid foundation for your back-to-the-future experience.
Goal: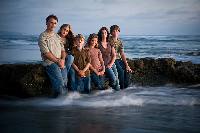 The goal of this workshop is to provide a sequential overview of digital workflow from capture to the personal printing of fine art photography. Those attending will learn a few of the fine points of shooting, developing, enhancing, optimizing, and printing on fine art papers while realizing their artistic vision, furthering their craft, and having their work live on for hundreds of years.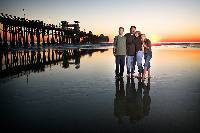 Kevin M. Connors has been creating images for more than 25 years, but only recently decided to follow his photographic passion full time. From his days as a teenager in his basement working in a traditional darkroom, to today using the best in digital technology to create fine art masterpieces 60 inches and larger, Kevin has always believed in the concept of realizing artistic vision and furthering craft by being intimately involved in the creation of his art. Rather than relegate certain steps in the artistic process to others for retouching, artwork, and printing, all of his images are hand crafted from beginning to end using time-honored traditions and the latest technologies, and hand printed by Kevin himself on only the finest papers that last for centuries. To see more of his work, please visit his gallery and studio on Cedros Avenue in beautiful Solana Beach, California, or visit his web site at www.coasthighwayphoto.com.