John Farrell
Featured Speaker, September Meeting
Topic: Forensic Phorography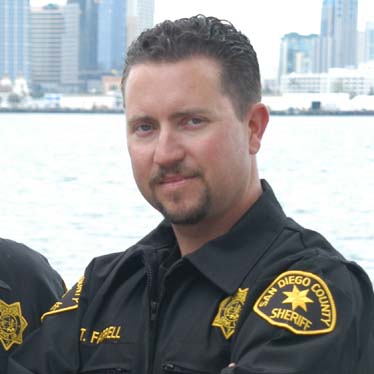 John Farrell is a Forensic Evidence Technician with the San Diego County Sheriff's Department Crime Lab / CSI Unit. Graduating from Fresno State University with a Degree in Criminology John has been working in forensics since 1992. He has processed thousands of crime scenes, has attended over 600 death investigations, and has testified in court as an expert witness. Using photography to document crime scenes is an essential part of his job duties.
He will share his unusual work with us, including the following:

- Importance of photography as a tool in Forensics.
- Forensic photography techniques / equipment used etc.
- Examples of these techniques in use.
- Difficulties, environment etc.