Bob Couey
Featured Speaker, May Meeting
Topic: The Realities of Getting your Photography Published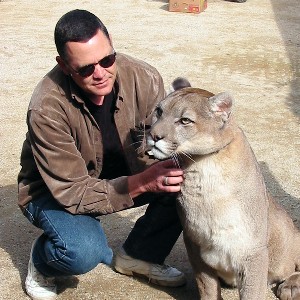 For nearly 20 years, Bob Couey has managed SeaWorld San Diego's in-house marketing/public relations photography department. In 2000, Bob was tapped for Visual Services Manager and assumed responsibility for the success of SeaWorld's Emmy-winning video team.
Long before joining SeaWorld, Bob served in the United States Navy and, as a Photographer's Mate, documented the Evacuation of Vietnam and operations "Frequent Wind" and "Eagle Pull" in 1975. Bob's essay, "The Fall of a Nation," and accompanying photos from that historic evacuation, were published in the prestigious Naval History Magazine in 1995. The military operation also earned Bob a Meritorious Unit Commendation, Vietnam Service Medal and Humanitarian Award for his efforts aboard the USS Hancock. Bob is active within the Veterans of Foreign Wars (VFW) and Vietnam Veterans of America organizations.
After being honorably discharged from the US Navy, Bob attended the Art Center College of Design and graduated in 1982 with a BFA in Commercial Photography. He worked briefly for Pacific Southwest Airlines (PSA) and freelanced in San Diego's industrial and manufacturing community before joining SeaWorld San Diego in 1988. In the mid 1990s, Bob returned to school and obtained a professional certificate in digital media (Photoshop) from UCSD.
Bob has received numerous awards for SeaWorld photography and feature writing. His work has appeared in "A Day in the Life" and "One Digital Day" book series, People magazine, US magazine, The New York Times, Los Angeles Times, Sports Illustrated, Associated Press, Reuters and more. Bob's cover story for Jack & Jill magazine garnered top writing awards. His "stunts of the week" series at SeaWorld during 2003 Super Bowl week earned top prizes with the Public Relations Society of America, San Diego chapter. Several years ago, Bob taught commercial lighting classes, "All About Light and Form," at UCSD Extension and continues to lecture or discuss photography on a regular basis.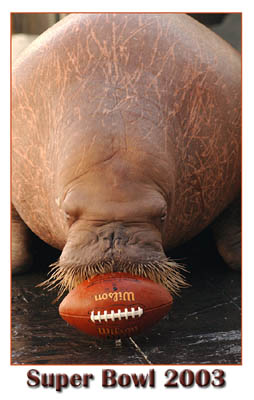 Bob values his SeaWorld career and often reflects on his many adventures, which have taken him from Antarctica to Alaska and many points in between. Bob insists, "The people at SeaWorld are constantly passionate about their responsibilities and that level of inspiration and intensity can't help but rub off on you. That goes for just about everyone throughout the company." Finally, through his career as a photographer, Bob has lived by this Richard Avedon quote: "And if a day goes by without my doing something related to photography, it's as though I've neglected something essential to my existence, as though I had forgotten to wake up. I know that the accident of my being a photographer has made my life possible."
Like most of us who enjoy photography, it is his lifelong passion yet he also considers this craft a publicity tool and a means to an end. Because his value to the company he works for is based in part on media exposure, he needs to be mindful of the kinds of images that see print and avoid any notion of, "If I create it, it'll get published." Consequently, it's essential to constantly monitor the "look" of images and trends in the news. It's also important to always ask yourself, "Who might publish this photo, and why?" More often than not, you'll answer your own question...
So come hear this most accomplished photographer and businessman share his experiences. While Bob will focus on how to get your photography published, he will also regale us with stories and images from his Sea World treasure trove. And with all that he's done and learned, you'd better start thinking now of questions to ask him! He's going to be another good Answer Man!