Roy Toft
Featured Speaker, August 2006 Meeting
Topic: Costa Rica's Osa Peninsula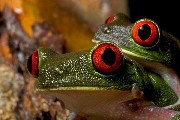 The Osa Peninsula, near Corcovado National Park, is flanked on one side by the beautiful Golfo Dulce and on the other by the endless Pacific Ocean, offering unparalleled photographic opportunities. Literally teeming with life, the Osa Peninsula is one of the most biologically diverse places in existence, boasting over 400 species of birds (of which 20 are endemic), 117 species of reptiles, and almost 10,000 species of insects.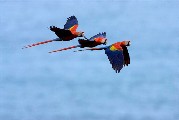 Roy Toft's presentation will display the multitude of species inhabiting most significant remaining rainforest of Costa Rica, and the necessity to preserve (and in some instances re-establish) jungle corridors for select endangered species throughout Costa Rica.
BIOGRAPHY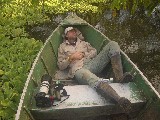 Dedicated to documenting our natural world for future generations, professional photographer Roy Toft is one of the premier wildlife photographers of our generation. With a background in wildlife and conservation biology, Toft chooses to focus solely on wild images that convey a sense of the animal's character and spirit. His images have been featured in National Geographic, Smithsonian, Audubon, Wildlife Conservation, Discover magazines and other notable publications to advance conservation efforts globally. As a result, he has been named a founding fellow of the prestigious International League of Conservation Photographers (ILCP). Toft's striking wildlife images are also available worldwide through the National Geographic Image Collection and Getty Images.




Roy shares his love for teaching & photography by regularly instructing photographic classes, tour groups and workshops in the field. Roy's popular Rainforests of Costa Rica workshop was recently filmed for television. The show, Fine Living Network's Fantasy Camp, has appeared on T.V. and airline flights. When he is not in the field, Roy offers his popular "Shoot Like the Pros " classes from his Gallery in Solana Beach, California. His home office is in the scenic mountainous region of beautiful north county San Diego.

You can visit his website at: www.ToftPhoto.com