Donna Cosentino, Judith Preston, and Becca Siminou
Featured Speakers, April 2006 Meeting
Topic: Matting, Framing, and Presentation of your Images

(Their Presentation will Include Working Demonstrations)
BIOGRAPHY


Donna Cosentino

Donna first picked up a camera when she took a photography class in 1971. While watching the magic of the print reveal itself in the developing tray, her future became clear. Since that time she has been fully engaged in the world of photography. For several years she worked as a photojournalist with a particular love for sports photography, at the Times Advocate.




Donna has taught college level photography for nineteen years, is now a full-time assistant professor of photography at Palomar Community College in San Marcos. She has managed the photo competition at the San Diego County Fair for ten years, volunteered as docent at MOPA for over fifteen years, and was director of The Photographers Gallery in Escondido for four years.

She is a member of ASMP-SD, Escondido Arts Partnership and NCPS. She exhibits her work as a member of the Ordover Project in Solana Beach. Donna leads photography workshops to Central Coast, Owens Valley and Death Valley through her company, Photographic Explorations.

Donna works primarily with a twin lens Rolleiflex 2 1/4 x 2 1/4 and makes gelatin silver prints in her own darkroom.

Her work can be seen at www.ordoverproject.com and www.photographicexplorations.com.


Judith Preston

Judith currently teaches photography at UC San Diego, Grossmont College and Palomar College. She received a Master of Fine Arts, Photography, from the Ohio University, Athens. Her work has been on exhibit at The Village Gallery, La Jolla; The Archives, Escondido; San Diego Institute of Art, Granite Block Gallery, Brattleboro, VT; Parkersburg Art Center, Parkersburg, WV and MOPA.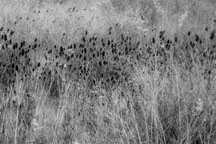 As an artist, Judith is pursuing various photographic projects. Her current body of work uses the plastic camera to explore color representations of the natural world. She is interested in how the introduction of a little piece of plastic in-between the viewer and the scene can create an altered reality.

Judith also has a continuing series of photographs made in infrared. She first began experimenting with infrared film for her landscape work in order to communicate the spiritual quality of the subject. Judith says "My feeling for landscape imagery is best summed up in a quote from Frank Lloyd Wright: "I believe in God, only I spell it Nature.""


Becca Siminou

Becca , "the phototrekker," discovered her love for photography in high school in the late 1980s, but it was truly nurtured in her years at Palomar College. There she had dedicated mentors who helped refine her eye for nature photography, encouraged her to document people in their environment and supported her efforts in the field as a novice. She now teaches photography at Palomar College.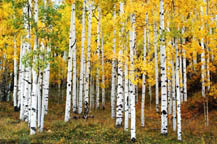 All of the images are simple and quiet, yet they hold a special moment and story. Her first love has always been B&W scenic photography. Becca has used a Hassleblad for many years and recently started shooting with a Nikon SLR digital as well. She has explored with seeing imagery in color, which are often very subdued and monochromatic, in her favorite places like Lone Pine, Big Pines, Yosemite, Death Valley.

Her work has been shown at Good Books Gallery, The Photographers Gallery-Calumet Photo in Escondido, Palomar College, The Escondido Arts Group and Del Mar Fair. She has published two of her own books "Colorado Fall Colors" and Tracing Journey's Through Shadows."

Her work can be seen at www.ordoverproject.com