Blake Shaw, Featured Speaker, November 2005 Meeting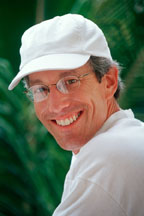 Join Blake on a journey along Historical Route 66
BIOGRAPHY
Blake Shaw specializes in travel and sports photography. His photographs have won many awards, including Best of Show, first place, second place and numerous honorable mention ribbons at the Del Mar Fair International Photography Exhibition, and first place in the 2003 San Diego Union Nature and Eye Photo Contest.
He has been a finalist in annual contests sponsored by Smithsonian Magazine, National Geographic Traveler Magazine, Islands Magazine, and Popular Photography Magazine. He has had cover photos on A-16 Magazine, San Diego Physician Magazine and Coronado Lifestyles Magazine. His photography website, www.blakeshawphotography.com was named website-of-the-month by Shutterbug Magazine and by Britain's Outdoor Photography Magazine.
He is a member of the newly established Ordover Project, a group of twelve fine-art photographers who will present their photography at the Ordover Gallery in Solana Beach.
Over the past three years Blake has spent over two months traveling Route 66. He compares traveling Route 66 to stepping back in time. His upcoming book, Colors of the Past, Photographs Along Route 66, and this slide show, will share his unique and colorful look at this iconic highway.