Fred Greaves, Featured Speaker, April 2005 Meeting
Fires and Other Photojournalism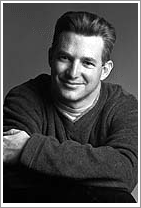 Note: Fred allowed us to copy his "bio" page from his site.
I am a full-time freelance photojournalist based in Southern California. The majority of my work is in the Southwestern United States and Northern Mexico, but also travel regularly to do work in other areas of the world.
Photography is what I love. I consistently deliver quality creative images to my clients with a style that sets them apart... My images will get you noticed.
I have more than 14 years of corporate, commercial, and journalistic photographic experience both on location and in a studio setting.
I have worked as a staff photographer for both The Daily Californian, El Cajon, Ca. (35,000 circulation) and The San Diego Union-Tribune, San Diego, Ca. (375,000 circulation).
My freelance news clients include: The San Diego Union-Tribune, Reuters, The LA Times, The LA Daily News, The New York Post, The Seattle PI, The New York Times, The Kansas City Star, USA Today, The Long Beach Press-Telegram, McGraw Hill, The Miami Herald, Time, Newsweek, Parade, reAct, Glamour, PC Today, Insight Magazine, Pizza Today, Explorations Magazine, The Orange County Register, Corporate Legal Times, AARP Magazine, The Associated Press, Wide World Photos, Cox Newspapers, Feature Photo Service and Knight-Ridder.
My corporate clients include: Denny's, The American Cancer Society, IBM, Nintendo, Sanyo, Ikea, Panasonic, The Cartoon Network, Nickelodeon, Universal Records, Swiss Army, Pizza Hut, General Motors, The Gartner Group, LEGOLAND California, Panasonic Computer Solutions Company, Motorola, Ford Motor Co., Compaq, NCR, The University of California San Diego, The University of San Diego, and Campbell's Soup.
Web site: Fred Greaves