Events - November 2017
PHOTOSHOOT Death Valley Photo Shoot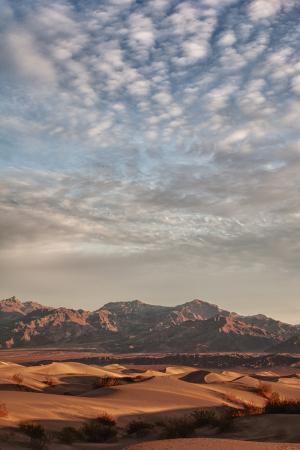 Where: Death Valley National Park

Date: Thursday, November 16, 2017
Time: 3:00pm to 12:00pm
Leader: Dan Nougier
NOTE: This shoot is currently full. Email Dan Nougier at photoshoots@nc-photo.org to be placed on the waiting list.
Death Valley is a wonderful place that takes significantly more than two days to fully appreciate. This will be a sampling of some of the highlights such as Bad Water, Zabriskie Point, Rhyolite, etc. The itinerary will basically be the same as in our past trips. Plus we will have a dark sky for the Leonid Meteor Shower on Friday night. However, as with all photographic adventures, the itinerary is more of a rough outline than a precise plan. Weather and road conditions can be unpredictable and we will react as best we can. High clearance and 4 wheel drive vehicles are a plus but not a requirement. All the roads on the trip are accessible to all vehicles with the exception of the road to the Racetrack. If we don't have enough vehicles to car pool to the Racetrack we'll spend the afternoon someplace else. You will need a vehicle in good condition with good tires, including a good spare. Paying to have your car towed out of Death Valley would not be pleasant. We will eat dinners at the available restaurants. You will need to pack food for breakfast and lunch. And bring plenty of water. Check out the park web site for more info https://www.nps.gov/deva/index.htm.

If you are seriously considering going, you need to find lodging inside the park NOW. Currently the only hotel option is the Stovepipe Wells Village Hotel (phone: 760-786-2387), web: http://www.deathvalleyhotels.com. Room rates run $170 - $216 + tax, etc. (The Furnace Creek Ranch is being renovated and was booked the last time I checked. However you can always call them to get the latest status, 800-236-7916). Camping is also an option (and significantly less expensive) if you're so inclined. Only the Furnace Creek campground takes reservations and they were booked the last time I checked. The more basic campground at Stovepipe Wells Village has 190 sites available on a first-come-first-serve basis for $12 a night. Cost to enter Death Valley is $25 per vehicle for a 7 day pass, if you don't already have a National Parks Pass.

Death Valley is about a 6 hour drive, plus many hours of driving over the 2 day shoot. If you are interested in car pooling let me know and I will share your name and email with any others expressing interest. The shoot is limited to 10 NCPS members. The exact number of participants may end up being slightly higher depending on carpooling, spouses, etc, but you need to register to be part of the group. Email Dan Nougier at photoshoots@nc-photo.org to get the detailed itinerary, answer any questions, or reserve a spot.

---